Probiotic Gold contains no less than three billion viable lactic acid bacteria in each vegetarian capsule. It has been specially developed to survive the acidic environment in the stomach so that the bacteria reach the intestines alive. Probiotic Gold also contains prebiotic fibre and vitamin C. Vitamin C also boosts the immune system during physical exercise¹. This makes the product ideal for avid athletes.
Contains 90 vegetarian capsules
| | |
| --- | --- |
| | Three billion viable bacteria per capsule |
| | Bacteria reach the intestines alive |
| | Contains the patented ingredient LactoSpore® |
| | Bacillus Coagulans, a unique spore-forming probiotic |
| | With added prebiotic fibre |
¹ The beneficial effect is obtained with a daily intake of 200 mg of vitamin C, in addition to the recommended daily amount.
Probiotics are living bacteria. These bacteria enter the intestines via the stomach. Many of these bacteria survive the acidic environment in the stomach and small intestine and eventual reach the large intestine.
Probiotic Gold has been formulated on the basis of three branded ingredients. Lactospore is a preparation based on lactic acid bacteria (probiotic), Actilight is an oligosaccharide complex, and Fibregum is a prebiotic dietary fibre.
NZVT Certified
Probiotic Gold is produced in accordance with the anti-doping standards and other standards of the NZVT system (Anti-Doping Authority for the Netherlands) and therefore displays the NZVT logo. Probiotic Gold can be used by top athletes with confidence, so that they can concentrate on delivering an optimum athletic performance with peace of mind.
Special ingredients
Actilight®
Fibregum™
LactoSpore®
Additional information
This product does not contain any known allergens and is suitable for vegetarians and vegans
Recommended use
Take one capsule with plenty of water, preferably during a hot meal. If required, the dose can be increased to two capsules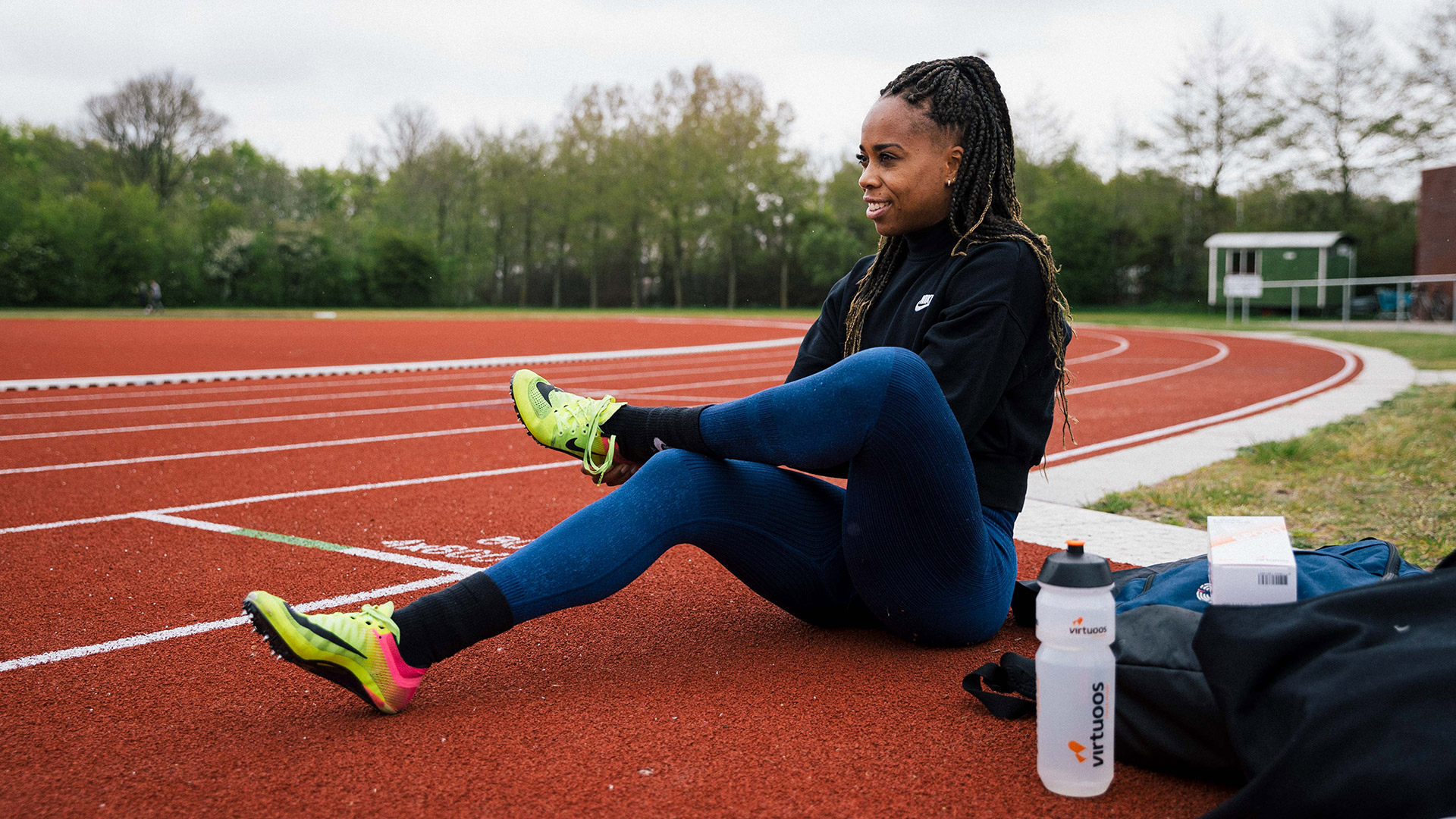 Since December 2012 we are only allowed to publish product data sheets and product information that contain approved health claims by a European scientific organization – as a result of the European regulations on nutrient claims. This limits Virtuoos' ability to provide information, as many health effects of diets and dietary supplements are (still) not recognized by this organization as sufficiently scientifically substantiated.
An intensive training programme is associated with an increased risk of infections. After intensive exercise, the immune system is suppressed temporarily and the body is less capable of fighting off pathogens. This can last for up to 24 hours after exercising (open window). Probiotics (primarily Lactobacillus) can support the immune system via the gastrointestinal tract.
Can be used:
To support the immune system during intensive training or a competition schedule.
With a course of antibiotics (reduces C. Difficile infections etc.).
For gastrointestinal problems. If an athlete experiences gastrointestinal problems whilst taking part in physical exercise or at other times, probiotics can be used. This may have a positive effect on the symptoms.
International travel (more susceptible to infections).
Additional information
Probiotics have no direct impact on performance.
Reduces the risk of upper respiratory tract infections (-47%).
Reduces the number of sick days with upper respiratory tract infections (by two days).
Fewer gastrointestinal problems when combined with antibiotics.
A combination of probiotics and antibiotics appears to suppress the symptoms but not to counter the infection.
The combination of Probiotic Gold with Krill Omega 3 Gold has a synergistic effect. This results in better attachment of bacteria to the intestinal wall.
Composition per daily dose (one vegetarian capsule)
Ingredient
Quantity
%RI
LactoSpore®
200 mg
*
Actilight® – Fructooligosaccharides
300 mg
*
Fibregum™ – Prebiotic fibre
200 mg
*
Vitamin C (as ascorbic acid)
12 mg
15%
RI = Reference intake / * RI not determined
Claims
Health claim(s)
Vitamin C contributes to the maintenance of the normal functioning of the immune system during and after strenuous exercise
Packed in a hygienic blister pack
This product was developed together with the Dutch top sport
Dietary Supplement
Yes
Category
Probiotics
Productinformation

Recommended use

Take one capsule with plenty of water, preferably during a hot meal. If required, the dose can be increased to two capsules.
Storage
Keep in a dry, cool place away from direct sunlight and out of reach of small children.
Warnings
Do not exceed the recommended dosage. A healthy lifestyle is important, as is a varied diet. A nutritional supplement is not a substitute for a varied diet.
Ingredients
Actilight® (Fructooligosaccharides), LactoSpore®, Fibregum™ (prebiotic fibre), vitamin,  hypromellose (capsule shell), sunflower oil (flow improver), titanium dioxide (dye capsule shell).
Additional information
This product is free from known allergens and suitable for vegetarians and vegans
Contains
Contents: 90 vegetarian capsules
Nett weight: 75 grams
EAN
8718444860785