Magnesium Gold contains magnesium bisglycinate, the best-absorbed form of magnesium. This mineral is good for muscles and nerves, helps to reduce fatigue, and helps to maintain a good electrolyte balance. Many athletes take magnesium for extra support.
Contains 90 vegetarian capsules
| | |
| --- | --- |
| | Most readily absorbed form of magnesium |
| | Good for muscles and nerves |
| | Helps to reduce fatigue and supports electrolyte balance |
| | Contains BioPerine® and vitamin B6 |
| | Widely used by athletes |
Magnesium is an essential mineral that occurs in almost all of the body's cells. It plays a key role in many different metabolic reactions in our body. A magnesium supplement is popular among athletes as magnesium contributes to fitness and benefits the muscles. Just like calcium, magnesium contributes to normal muscle functioning and is also important to keep muscles supple. The mineral supports normal muscle functioning and plays an important part in keeping muscles supple. Magnesium also plays a role in impulse transmission between cells, such as nerve cells, in building body protein, and it also helps in the release of energy from food. Magnesium is also beneficial in reducing tiredness and fatigue.
Intensive physical exercise leads to an increased need for magnesium. At the same time, you lose extra magnesium through sweat during physical exercise. Endurance athletes in particular can benefit from extra magnesium.
Magnesium Gold is a dietary supplement that can be used with intensive training. Magnesium is a mineral that helps to keep muscles supple. Magnesium Gold contains magnesium bisglycinate complex and supplies 375 mg of elemental magnesium per daily dose. Bisglycinate is a form of magnesium that is easy to absorb. The added BioPerine® improves the intake of nutrients. Magnesium Gold is further optimized by the addition of vitamin B6. This vitamin supports the immune system and boosts energy levels.
Those who feel fit can get more out of their training programme!
NZVT Certified
Magnesium Gold is produced in accordance with the anti-doping standards and other standards of the NZVT system (Anti-Doping Authority for the Netherlands) and therefore displays the NZVT logo. Magnesium Gold can be used by top athletes with confidence, so that they can concentrate on delivering an optimum athletic performance with peace of mind.
Special ingredient
BioPerine®
Additional information
This product does not contain any known allergens and is suitable for vegetarians and vegans.
Recommended use
Take one capsule three times a day with plenty of water, preferably with a meal.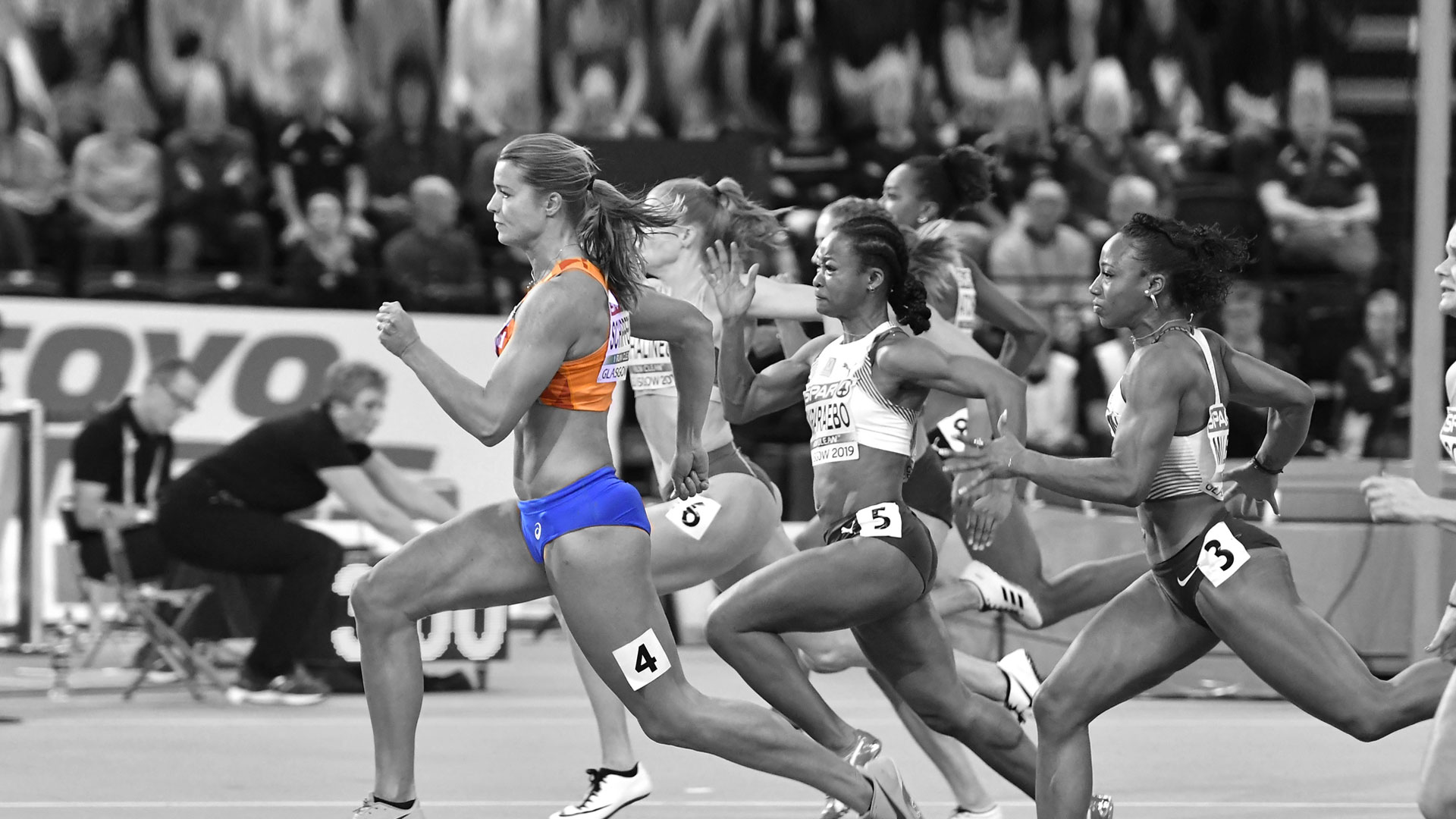 Since December 2012 we are only allowed to publish product data sheets and product information that contain approved health claims by a European scientific organization – as a result of the European regulations on nutrient claims. This limits Virtuoos' ability to provide information, as many health effects of diets and dietary supplements are (still) not recognized by this organization as sufficiently scientifically substantiated.
Physical exercise can increase the need for magnesium. Magnesium is an essential mineral and it supports many processes in the body. It is needed for bone formation, proper muscle functioning (muscle contraction), to support the nerve function (nerve impulse transmission), and it helps to maintain a good electrolyte balance.
Can be used:
To support normal muscle function (with stiff and tight muscles)
For reduced neuromuscular function (including muscle weakness)
To improve sleep quality (key role in circadian rhythm)
For gastrointestinal problems (vomiting/diarrhoea leads to inadequate intake)
Additional information:
Magnesium requirement increases by 10% to 20% in athletes Lost via sweat and urine
Approximately 30% of adults obtain less magnesium via their diet than is recommended (Food consumption survey 2007-2010, Dutch National Institute for Public Health and the Environment (RIVM))
It is quite possible for a person to have a marginal deficiency if they consume a low-magnesium diet (consisting of large amounts of meat, eggs, and refined carbohydrates)
A daily intake via food of less than 260 mg for men and 220 mg for women can lead to a deficiency (1)
There is little evidence that magnesium helps to prevent muscle cramp in an average person (De Baaij, 2015)
Most athletes do not obtain an adequate magnesium intake through their diet (2)
Take magnesium with a meal
Magnesium-rich foods: whole grains, nuts, kelp, legumes, dark chocolate, vegetables and leafy greens
If intake via food is adequate, extra magnesium will not improve performance
Sources:
1. Nielsen F. H. & Lukaski H. C. (2006). Update on the relationship between magnesium and exercise. Magnesium research 19(3) 180-189.
2. Volpe S. L. (2015). Magnesium and the athlete. Current sports medicine reports 14(4) 279-283.
Composition per daily dose (three vegetarian capsules)
Ingredient
Quantity
%RI
Magnesium (as bisglycinate)
375 mg
 100%
Vitamin B6
1.4 mg
100%
BioPerine®
6 mg
*
RI = Reference intake / * RI not determined
BioPerine® is a trademark of Sabinsa
Claims
Health claim(s)

Magnesium is good for the muscles
Magnesium supports the functioning of the nervous system
Magnesium plays a role in the build-up of body protein
Magnesium helps to release energy from food
BioPerine® increases the absorption of magnesium in the body

Dietary Supplement
Yes
Category
Minerals
Productinformation

Recommended daily use
Take one capsule three times a day with plenty of water, preferably with a meal
Storage
Keep in a dry, cool, and dark place and out of reach of small children.
Warnings
Do not exceed the recommended dosage. A healthy lifestyle is important, as is a varied diet. A nutritional supplement is not a substitute for a varied diet.
This nutritional supplement is not suitable for children under the age of one year.
Ingredients
Minerals, potato starch (filler), sunflower lecithin (flow improver), hypromellose (capsule shell), sunflower oil (flow improver), BioPerine®, vitamins, titanium dioxide (dye capsule shell).
Additional information
This product does not contain any known allergens and is suitable for vegetarians and vegans.
In same field of vision
Content: 90 vegetarian capsules
Nett weight: 92 grams
EAN
8718444860150